Slave Dwellings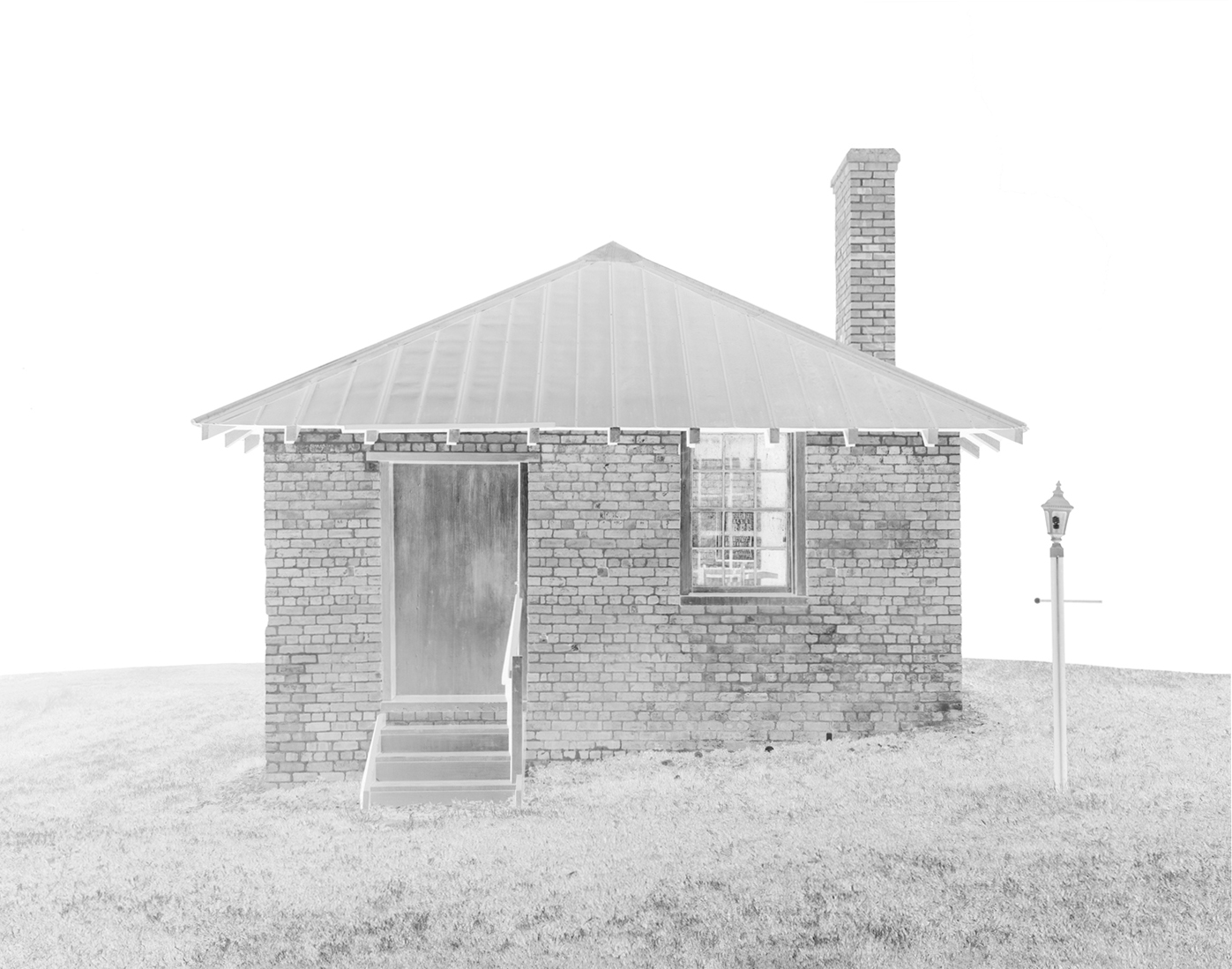 2014 - 2023
Archival Pigment Prints
11 x 14"
Edition of 5, 1 AP
Slave Dwellings uses architecture to examine the inhumane ways that people of African heritage were forced to live and labor on plantations in the American South. Architectural forms aided Southern plantations with commodity production, human reproduction, and social repression.

With this project, I investigate how these architectural structures continue to influence the contemporary landscape, its inhabitants, and our understanding of history. Being married to an African American man inspired me to work on this topic. I explore our relationship and the histories of both our families in the U.S. and Germany through projects that address slavery, the Holocaust, and World War II among others.

All images of the former slave dwellings have been taken at dusk in North Carolina and Virginia. It has been challenging to locate these structures since oftentimes slave dwellings have been demolished or left to deteriorate beyond repair. In many cases, only the 'big houses' of the plantation owners are kept intact (and can oftentimes be rented for weddings or other festivities!) to tell a one-sided story about the history of slavery.

I am grateful to the Slave Dwelling Project and a few other supporters (Jon Williams in particular) of the cause who helped me locate the dwellings. The Slave Dwelling Project with its founder, Joseph McGill, envisions a more truthful and inclusive narrative of history. His goal is to stay overnight in every still existing slave dwelling in the U.S. to preserve these dwellings and to educate the public.